Environmental Policy
In accordance with the environmental management system in compliance with ISO 14001, we are promoting environmental protection.
Recognizing the environmental impact of our activities, we will comply with environmental laws and regulations and other requirements, while at the same time striving to continuously improve our environmental management system and increase the management level.
In order to make efficient use of resources and prevent environmental pollution and preserve the environment, we will promote:
・Measures to save energy
・Waste reduction, recycling
・Provision of products that were manufactured considering the product life cycle
・Implementation of chemical management.
We will make this environmental policy well known to all those who work in our company, and also disclose it to the general public.
April 1, 2015
MEC Co., Ltd.
Kazuo Maeda, President & CEO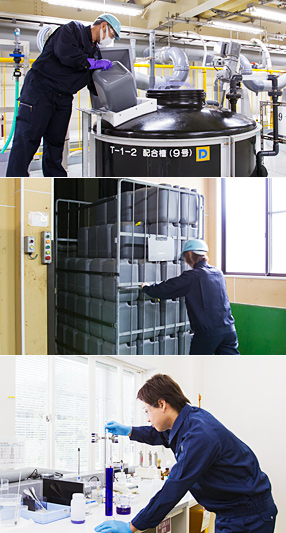 Organization for environmental promotion
We have acquired ISO 14001 and ISO 9001 certifications in all our locations in Japan.
In our Company, the General Manager of Management & Planning Unit is appointed as the Environmental Management Representative. And with the Environment Committee — consisting of committee members elected at the Secretariat and each site, including the persons responsible at the business locations — at the center, we are taking firm control of the status of progress of various activities at each site and progress of targets, and advancing them. We are making environmental efforts under the following organization (as of March 2022).